Medford, Oregon Mechanic Services
Schulz Garage in Medford, Oregon is proud to offer auto repair and maintenance services to all types of vehicles, including gas or diesel cars and trucks, and electric vehicles (EVs). Each of our automotive service technicians has the education and experience necessary to help you better understand your vehicle and keep it on the road.
Our Medford Mechanic auto repair services include:
Driving in the summer heat without working air conditioning, even in Medford, can quickly turn driving into an unpleasant experience. Our Medford mechanics at Schulz want to keep you cool and comfortable and cool inside your vehicle. From air conditioner installation to recharge and everything in between, you can trust us with the task.  
If you notice your vehicle is shaking or pulling to the side at high speeds, you might need to get your tires aligned. Not only is improper alignment annoying to you as a driver, but it causes uneven wear on your tires and increases your risk of flats. Bring your vehicle into Schulz so we can use our equipment and technology to perfectly align your vehicle.
Brake repair and maintenance are essential to safe driving. Our Medford mechanics can do a routine inspection of your braking system, or carry out repairs for squeaky, squishy, or stuttering brakes. 
A catalytic converter reduces the smog that is put out by your vehicle by breaking down several harmful compounds that make up car exhaust, including carbon monoxide, hydrocarbon, and nitrogen oxide. As a component crucial for clean emissions and vehicle health, it's important to make sure the catalytic converter is functioning properly. If you suspect there may be problems with your catalytic converter, give us a call or come on in for an inspection. 
Have a diesel vehicle? We can help keep it in great shape at Schulz. We service heavy vehicles including trucks so you can get back to work faster. For diesel diagnostics, repair, or preventative auto maintenance, visit us in Medford today.
Need your emissions tested to ensure your vehicle is functioning precisely and according to Oregon law? Make an emissions testing appointment at Schulz so you can comply with Environmental Protection Agency regulations and get registered and on the road again.
A complete engine diagnostics test analyzes your engine for a variety of things, including your vehicle's emissions, the efficiency of your catalytic converter, your fuel performance, the check engine light, and a whole host of other electronic engine issues. We conduct all diagnostics with the utmost honesty and integrity using computerized diagnostic tools, correctly informing you about the status and health of your vehicle.
The heart of your vehicle is your engine. Our team of mechanics is especially skilled at all things regarding the engine, and routinely conducts engine maintenance, fuel injector repairs, diagnostics tests, timing belt fixes, and compliance checks, making sure engines are compliant with the Department of Environmental Quality. As Medford's auto care specialists, we will help you get that check engine light off, and keep it off so you can focus on the road. 
Today's vehicles involve plenty of electronic components in addition to mechanical components. Whether you drive a gas-powered or hybrid vehicle, our Medford mechanics can address electronic systems and components. We can help determine what systems in your vehicle need service, and repair them on the spot.
Regular oil changes help keep your engine lubricated and are crucial for your vehicle's long-term health. Our team conducts routine oil changes every single day, which includes removing old oil, adding new oil, and replacing the oil filter for our customers. We focus on thorough, timely service, caring for your vehicle as you do. Come on into Schulz for your next oil change in Medford.
The shocks and struts of your vehicle enable you to drive smoothly, which makes for a more pleasant driving experience and also prevents sudden impact damage on your vehicle's internal and external components. The shocks and struts can affect the overall performance and life of the vehicle. If you need shock or strut repair, visit us and we can help diagnose and fix the issue.
"Tune-ups" is a catch-all term for an array of services that are important for the long-term health of your engine. An engine tuneup includes things like filter replacements, spark plug replacements, sensor fixes, and a complete analysis of your engine's health. As your Medford car repair experts, we know how to keep your vehicle healthy and running as long as possible.
For tire sales and service, Schulz in Medford has you covered. We can repair flats, install snow tires, balance tires, and more. Have a question about which tire is best for your vehicle? Just ask our Medford mechanics.
When there's a problem with your transmission, you need a highly skilled mechanic to figure it out. We provide comprehensive transmission services so you can trust your vehicle to operate reliably.
When you drop your car at our garage for maintenance or repair you don't always have the time to wait until we've finished servicing your car. We offer free local in-town shuttle services. This service allows you to conveniently go back to your day's routine as we work on your vehicle so that you don't have to wait at the shop. As Medford's auto repair specialists, we want to make sure you are taken care of.
Hear from happy customers who got back on the road thanks to Schulz's Medford mechanic team.
They found and fixed an obscure issue with my vehicle that I was afraid was going to cost me thousands of dollars or force me to get a new car because of the expense. I am SO impressed with this shop!!! They fixed everything and I managed to stay within budget!
Catharina Mannan
2023-02-26
While driving into Medford for a doctor's appointment on a recent Friday afternoon, my truck starting making a horrible noise. My steering wheel even started shaking. They looked at it right away and found the problem, my driveshaft center support had broken. They took me to my appointment and picked me up afterwards. When they took it for a test drive they heard another noise which turned out to be really loose lug nuts on a front tire which is dangerous. Wow, all this repaired in about 2.5 hours. Great service!
A Week an a half before Christmas an this shop / these guys found the problem And fit my 2 Wheel Drive Manual Dodge 2500 (Sam) in !!!!!!! These guys are absolutely amazing!!!! Thank you so very much.... As much as I hope I don't have to come back ;)). I have a vehicle and life happens....Schulz should get Ten Stars!!! Thank You again...Btw way it was a faulty thermostat causing an unusual vehicle code....total head scratcher....
Very honest and upfront. Will not try to price gouge you, but you present all your options and allow you to choose what you would like to do.
I'm an out of state vehicle owner, and these guys came in clutch!! Now I'm thinking it might be worth the ride back to Medford to get my car worked on in the future. Thank you
Joseph Barajas
2022-11-02
Always know I can feel safe and secure when our vehicles are being serviced with the crew at Kieth Schultz. Thank you all so much.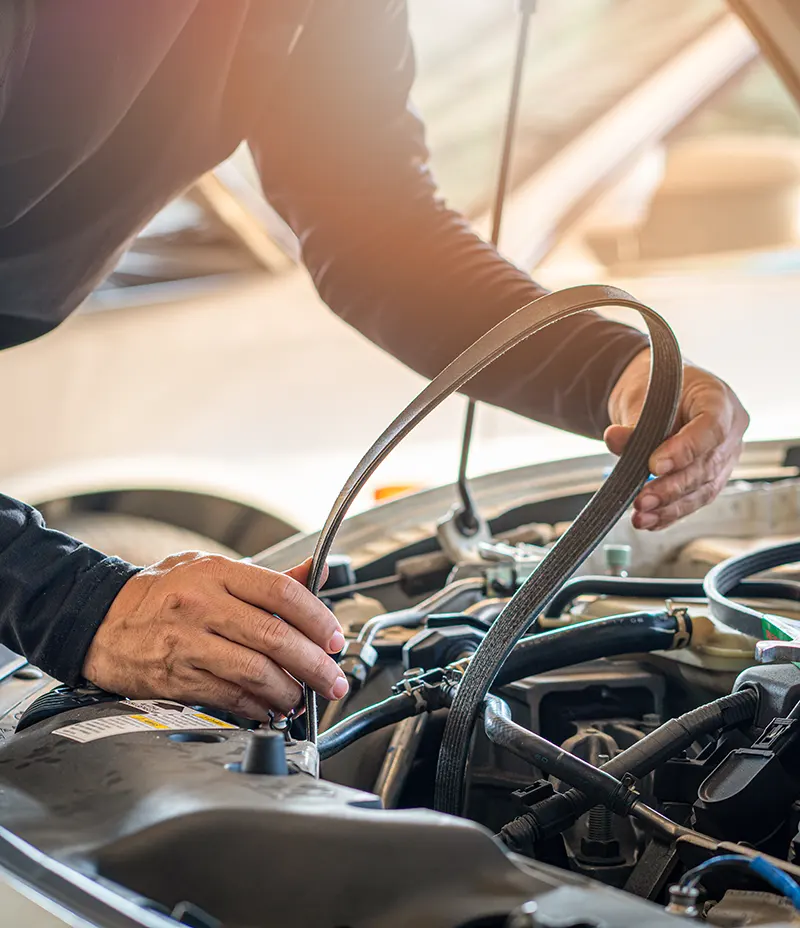 Other Auto Maintenance Services We Offer:
30/60/90K Mileage Maintenance
As time goes by, various auto repair and maintenance needs come up at different intervals. Most manufacturers recommend car maintenance in intervals of 30,000 miles. This is the 30/60/90K mile schedule, which is issued by the manufacturers to car owners. Trust Schulz Garage to keep you on schedule, and help you preserve the condition of the vehicle, optimize its performance, and increase its resale value.
The 30/60/90K Service Includes the Following:
Complete fluid replacements

Oil and lube changes

Tire rotation and balancing adjustments

Spark plug and timing belt checks

Filter changes

Complete component inspections
To run smoothly, your car highly relies on oil, lube, and oil filters. Oil helps in lubricating, cooling, and cleaning the internal engine components. With time, motor oil becomes contaminated. Your car needs an oil, lube, and filter change every three months (or 3,000 miles). When it is time for a lube, oil, or filter change, take your vehicle to Keith Schulz Garage Diagnostic Center Inc.
No matter the make or model of your car, the experienced team at Keith Schulz Garage will keep your vehicle in top-notch condition. We work on all domestic and imported vehicles, with either diesel or gas engines.
Factory Recommended Service/Maintenance
Automotive and auto parts come with a factory-recommended service and maintenance schedule. The manufacturer will tell you how often to service or replace an auto part. Our factory-recommended service/maintenance is performed by our skilled auto mechanics with comprehensive knowledge and experience. At Keith Schulz Garage Diagnostic Center Inc. all your factory-recommended service/maintenance needs are handled with the latest diagnostic equipment.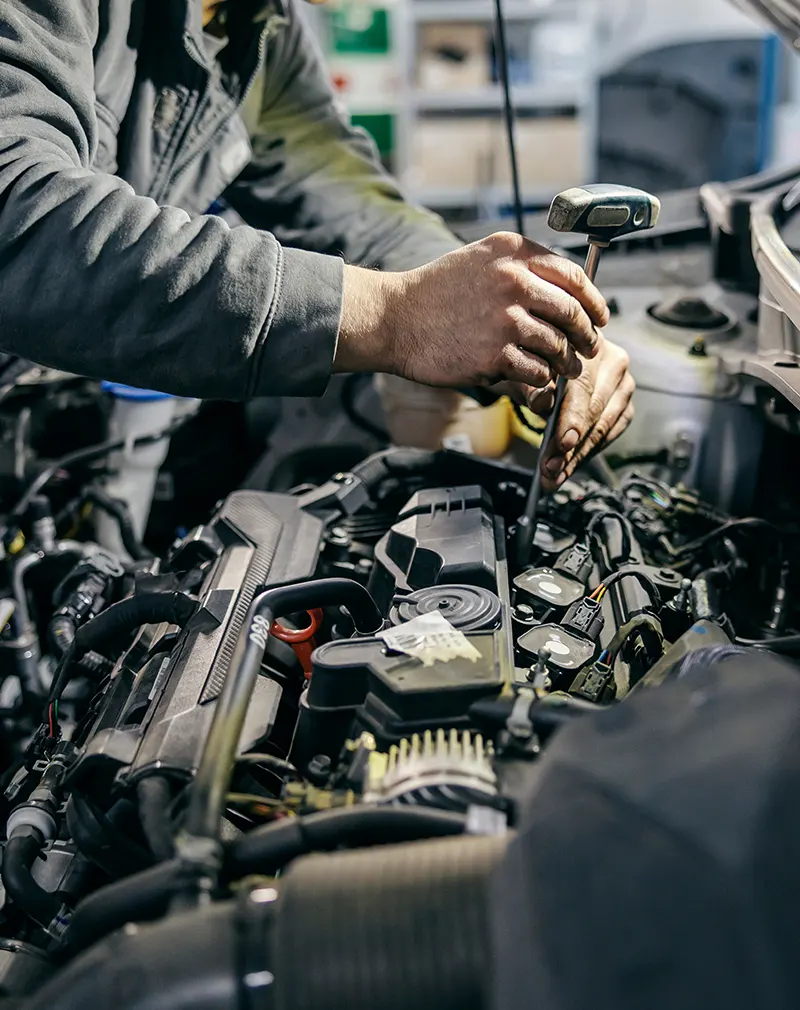 If you are looking for auto repair in Medford, Oregon and need someone to conduct full-service maintenance on your vehicle, please don't hesitate to give our team a call, today!